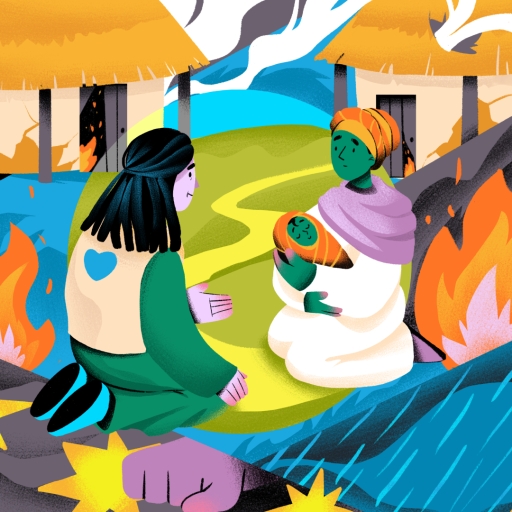 In an emergency response, caring for people's mental health and physical well-being are equally important. In crisis situations, people lose their loved ones, their homes, possessions and livelihoods, and their sense of hope.
They can also suffer severe violations of their human dignity, such as torture and sexual violence. Left untreated, these often-hidden wounds can cause serious and long-term harm to individuals, families, communities and entire societies. Psychologists and counsellors work directly with people to support their mental health and psychosocial needs.
For example, gender-based violence specialists support women who have experienced physical and mental abuse, and child psychologists set up child-friendly spaces to support children's recovery through safe play.
In 2021, 5 million children and caregivers accessed mental health and psychosocial support.
In 2021, 11.3 million people received protection services, including legal aid, referrals to GBV services and psychosocial support.