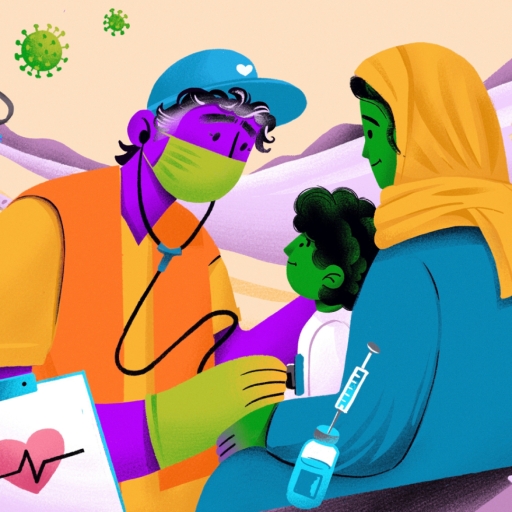 As wars, disasters and epidemics affect millions of people every year, a broad range of health-care workers is central to humanitarian action. For affected communities, these doctors, nurses, midwives, nutrition experts and other health workers are often their first and only link to essential health services during crises.
They work in field hospitals following natural disasters, in clinics set up in camps for displaced people, or in treatment centres during infectious-disease outbreaks. Health-care workers often come from crisis-affected communities themselves, providing neonatal, reproductive and paediatric services along with critical primary health care.
They travel to hard-to-reach communities where medical services are lacking, and they stay behind to care for people in conflict zones and ensure health services are available to all, particularly vulnerable people including women, girls, children, people with disabilities and the elderly.
In 2021, 362 million doses of the COVID-19 vaccine were shipped to countries affected by humanitarian crises.
In 2021, humanitarian health workers treated 2.4 million children with severe and acute malnutrition.