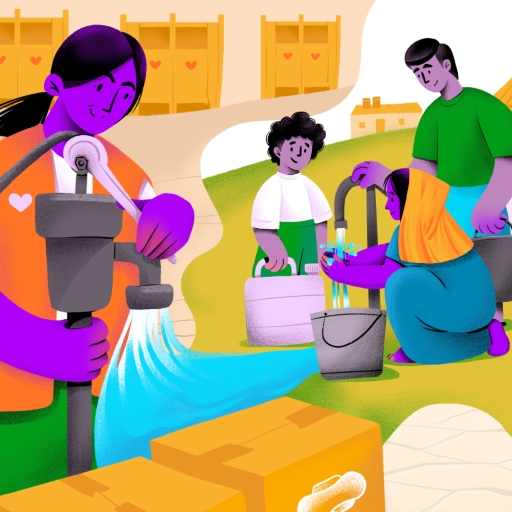 In the wake of wars and disasters, water, sanitation and hygiene (WASH) are essential to life, health and dignity. Without them, the risk of sickness and disease outbreaks – especially among children – is high. In emergencies, water supply and sanitation systems are often damaged, destroyed or non-existent.
WASH specialists ensure the delivery of safe water for drinking and cooking when it's unavailable, and they oversee the rehabilitation of destroyed or damaged water and sanitation infrastructures. They also build temporary latrines to ensure human waste does not become a source of disease, deliver essential hygiene items and educate communities on good hygiene practices. Providing WASH support is especially critical in the context of infectious-disease outbreaks and other emergencies.
In 2021, 26.9 million people received critical water, sanitation and hygiene supplies and services.
In 2021, 34 million people, some forcibly displaced, accessed safe water for drinking, cooking and personal hygiene.