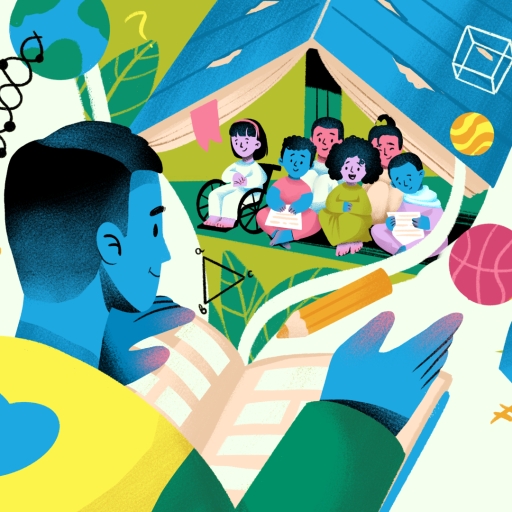 When crises hit, children lose loved ones, homes, and access to essentials such as water, health care and food. But they also lose safety, routine and access to education. In these situations, teachers – usually from affected communities themselves – are vital.
They help children to learn so they don't risk losing their future, and they ensure children have safe environments, protecting them from physical dangers including abuse, exploitation and recruitment into armed groups.
Teachers also offer psychosocial support to children – especially girls, children with disabilities, internally displaced children, refugees and migrants – giving them stability and structure to help them cope with the trauma of living through a humanitarian crisis.
In 2021, almost 110 million children in emergency settings accessed formal or non-formal education, including early learning.
In 2021, over 896,900 refugee children and children from host communities were supported with connected or home-based learning in 80 countries.